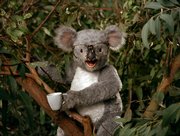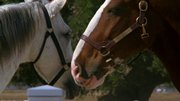 The Steelers won the game. That's old news.
But the debate on the winners and losers when it comes to Super Bowl commercials has just begun.
We asked journalism faculty and students at Kansas University for their take on the ads.
Our cast of characters includes Bob Basow, David Guth, Tien Lee, Chuck Marsh and Max Utsler, all associate professors in the KU School of Journalism; and Garrett Kelly, a student studying advertising.
In general, our panelists say the game was better than the commercials — a change from past years. Advertisers, they say, were less willing to take risks that their brand might be misidentified or that their message might raise red flags.
Greatest hits
Basow: Pepsi's "Forever Young," featuring Bob Dylan and will.I.am dramatized that "the times they are a changin'." What a great tagline: "Every generation refreshes the world." Cool!
Guth: The beverage ads — Anheuser-Busch, Coca Cola and, to a lesser degree Pepsi — did a good job of either reminding consumers of established products or introducing them to newer products.
Kelly: The Etrade babies were memorable, and they easily identified the company.
Lee: "Coca-Cola Picnic" — It conveys a very happy feeling, which is an effective way to sell this product.
Marsh: The Priceline spot in which William Shatner feeds lines to a husband persuading his wife that they can afford a vacation. Moderate creativity, moderate humor — but a direct hit on doing business in failing economy. Not the most creative, but for me, it was the most effective.
Utsler: The Clydesdale romance with Daisy — who can bet against Budweiser on Super Bowl Sunday?
Greatest misses
Basow: Dairy Queen's, in which a "daddy shrimp" eats a basket of popcorn shrimp while mom asks, "Where are the kids?" Poor connection with a restaurant better known for Blizzards.
Guth: The GoDaddy.com ads were juvenile. Who is the target audience — immature socially awkward sexually repressed geeks?
Kelly: The 3D commercials initiated too much hype with very little payoff.
Lee: Too many bad ones this year — violence, bad taste, no creativity, etc. GoDaddy.com ads are the worst.
Marsh: The Castrol Motor Oil/Grease Monkey spot. Anyone who sees chimps in a Super Bowl commercial automatically thinks of CareerBuilder.com. And why quote John Lennon song lyrics? And why kiss a chimp? Derivative, unfocused and weird.
Utsler: Audi. If you're going to make a pop culture reference, it had better be something ALL of your audience is familiar with. A nod to Tina Fey, SNL, Simon Cowell, American Idol or heaven forbid, Paris Hilton might work. But Jason Statham and "Transporter"?
Personal favorite
Basow: You can count on Bud Light to inject humor — this time by ejecting an employee out a window for suggesting that Bud Light be eliminated from brainstorming meetings.
Guth: Coke Zero's takeoff of one of the favorite Super Bowl ads of all time, the Mean Joe Green ad. You know a corporation is secure when it is willing to spoof itself. Honorable mention to the Monster.com ad with the moose — a lot of people can relate to that ad.
Kelly: The Macgruber/Pepsuber Pepsi commercial continues to make me laugh.
Lee: Pedigree adoption drive (crazy pets). It is a perfect example of the "comparison/contrast" principle of persuasion.
Marsh: The Bridgestone Potato Heads commercial. However, I don't think the Potato Heads can overcome that product's troubled history.
Utsler: Pedigree — a dog food ad with no dogs. What? But they delivered a terrific message on strategy for these tough economic times.
Effect of the economy
Basow: Anheuser-Busch went "back to basics" with its longest and strongest brand icon — not just one Clydesdale ad but three. Unwilling to pay for category exclusivity, some unlikely rivals shared a table: Sprint and Verizon, Coke and Pepsi.
Guth: Because advertisers were less willing to take risks, their ads were vanilla for the most part. Considering the cost of Super Bowl ads, who wants to explain a lousy ad to anxious shareholders?
Kelly: A good portion of the commercials focused on job searching and the cash for gold seemed out of place next to the automotive advertisements.
Lee: I don't remember seeing ads for Ford, GM or Chrysler, which proves that they are really in trouble.
Marsh: I thought the poor economy led to the most effective ad: the Shatner/Priceline/we-can-afford-a-vacation spot.
Utsler: I think many advertisers showed their awareness of the current state of affairs. The overall tone of the commercials was more whimsical than slapstick. Thank heaven, no passing gas jokes.
-->
Copyright 2018 The Lawrence Journal-World. All rights reserved. This material may not be published, broadcast, rewritten or redistributed. We strive to uphold our values for every story published.