On the street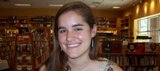 'Three Cups of Tea,' by Greg Mortenson. It's basically about a man who tried to summit K2 but stumbles upon a nearby village and falls in love. Then he returns with supplies over the next year to build a school for the children there.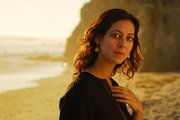 Miami — Sadia Shepard grew up just outside Boston with a Muslim mother and a Christian father in a household that celebrated Christmas and Ramadan. But at 13, she learned just how multicultural her family was. She discovered that her mother's mother, who "wore saris and cooked the same food as everyone else in the family," had been born Rachel Jacobs, a descendant of the Bene Israel, a small Jewish community whose members believe they are one of the lost tribes, shipwrecked in India 2,000 years ago.
"The thing most shocking to me was the fact that the name could've been a name of someone in my class," marvels Shepard, a documentary filmmaker who lives in New York City. "How did my Pakistani Muslim grandmother end up with a name like Rachel Jacobs?"
The answers to that query and other intriguing questions are revealed in "The Girl From Foreign: A Search for Shipwrecked Ancestors, Forgotten Histories, and a Sense of Home" (Penguin, $25.95). The memoir is the fulfillment of her promise to her grandmother, who died in South Florida in 2000. (Shepard's parents lived and worked in Coral Gables, Fla., from 1998 until 2007.)
"She asked me to promise that someday I would go to India and learn about my ancestors. She said, 'Promise me you'll tell my story.' I didn't know what that meant," Shepard says.
So as a Fulbright Scholar with a camera - she graduated from the Stanford University Documentary Film Program - Shepard traveled to India, then to Pakistan to trace the history of her grandmother and the Bene Israel, a thriving community of 30,000 in the 1930s now dwindled to about 3,500. Shepard, whose documentary recently premiered at the San Francisco Jewish Film Festival, estimates the community has grown to 90,000 in Israel.
Toward the end of her life, Shepard's grandmother, who never converted to Islam but had raised her children in the religion, expressed a desire to reconnect with Judaism. Shepard and her parents took her to services at Temple Judea in Coral Gables, and a rabbi from the temple was visiting the day she died. They had planned to discuss the afterlife.
"It gave us great peace to have him there," Shepard says.
Q: What was it like, growing up in such a multicultural household?
A: My parents did a wonderful job of exposing myself and my younger brother to different religious traditions and cultures. We grew up in a house filled with many kinds of people and lots of different opinions. It was a wonderful way to grow up. My parents always made an effort to make sure we traveled to places that shaped them. With my dad, it was Denver. With my mom, Karachi. It was a childhood filled with a lot of travel.
I had the luxury of having three parents, not two. My grandmother came to us in 1975, when she heard my mother was pregnant with me. She made it possible for my mom to pursue a career and become a professor. My grandmother made our house run. She was the life force behind the entire operation.
Q: What did you learn that surprised you?
A: Discovering hidden aspects of my grandmother's life. She had eloped with my grandfather when she was 16 and kept her marriage a secret for 10 years, until she was pregnant. She saw him only periodically before then. She was in nursing school, the head matron of a hospital in Bombay, and she lived an independent life until she had my mother. Bombay in the '30s was a cosmopolitan place, and there was an amount of mixing in different communities. My grandfather was a family friend of her father's. I try to imagine what those 10 years were like, and why she chose to marry a man of a different faith who had two other wives. It was unusual but a great romance and a very powerful one for both of them.
Q: You traveled to India and Pakistan right after Sept. 11. How did people respond to you?
A: There was an outpouring of sympathy and curiosity. People shared with me their experiences of terrorism. They felt a connection with our country because we'd experienced a terrorist attack. They live with the unpredictability of a place where random acts of violence are more common. So people were very curious and welcoming. They were also quite vocal about their feelings toward our government and our policies.
I was in south Asia as a Fulbright student, which comes under the Department of State, and I think students traveling and studying and working abroad is one small but vital link in connecting our country to the outside world and the outside world to us on a day-to-day level. It gives a human face to what it means to be a young American. . . . My mother, when she was growing up in Karachi, heard Dizzy Gillespie in 1956. He was on a State Department tour, and she heard him play, and she describes this as the first time she saw this incredibly free, chaotic, wonderful music. It was the first time she was aware America had different kinds of people in it, that it was a culture of freedom and creative expression, and this was what led her to want to study in this country.
Q: Did you note a rise in Islamic fundamentalism during your time in Pakistan?
A: It's interesting. Today the Islam practiced in Karachi is different than my mother's Islam was in the '50s and '60s. . . . I've noticed my family has become more observant, but I don't think that's a result of 9/11. I'm interested by the emergence of what I see as a pan-Muslim global identity due in large part to increased communication between Muslim nations.
I think that in order to move beyond the idea of a clash of civilizations between East and West we need to recognize that no religion - whether it be Judaism, Islam or Christianity - is a monolith. What my experience in India and Pakistan taught me is that there is tremendous diversity in the way that faith is practiced, and that we have a great deal to learn from communities with plural and hyphenated identities. I hope that more people come forward to give voice to these kinds of stories.
Copyright 2018 The Lawrence Journal-World. All rights reserved. This material may not be published, broadcast, rewritten or redistributed. We strive to uphold our values for every story published.