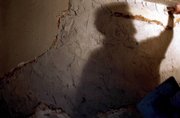 Many people think it's easy to be their own general contractor, but doing so takes a lot of work and expertise.
Q: My wife and I own our own business, but are planning to sell it later this year so we can retire. We are thinking of buying a vacant lot in a nearby new-home community to build our own retirement home. Is this a good idea? Also, I'm interested in serving as my own general contractor on the project in order to save money on our construction costs. What are the requirements to serve as a "GC"?
A: Building or remodeling your home now could be a good idea, especially because prices of many components that go into the construction of a house have dropped sharply in the wake of the housing slowdown.
Serving as your own general contractor, or "GC," can trim another 15 percent to 25 percent off your construction costs - but only if you have some extra time to spare and a basic knowledge of the home building or remodeling process. I'm devoting this entire column to answering some common questions from readers like you.
Q: Why would building a home from scratch, or just remodeling our current home, be cheaper than it was before?
A: Because prices for many of the "big-ticket" items that go into the actual construction of a home or big remodel have fallen precipitously. The slowdown in new home-starts has forced many professional builders, suppliers and laborers to cut their prices in order to survive.
The cost of lumber needed to complete a home's framing has dropped by nearly 20 percent during the past 18 months, according to a group of experts that include economists from the federal Bureau of Labor Statistics and the nonprofit National Association of Home Builders. Sheetrock drywall, which is used to separate one room from another, has plummeted an even steeper 40 percent.
The cost of wood windows and door frames are down 12 percent over the same period, roofing materials have declined 11 percent and insulation has fallen 6 percent.
And for those like you, who want to buy raw land to build a brand-new house, you'll find that prices are down about 20 percent from about 18 months ago. That's an important point to think about, especially if you want to build in a beachside area or other popular community where land prices easily can account for more than half of your total cost.
Q: What would be required if I wanted to boost my savings by acting as my own general contractor instead of hiring a professional?
A: As I noted earlier, you can usually save at least 15 percent, and sometimes more, by acting as your own general contractor for a new-construction or remodeling job. No state contracting license is needed, but lots of time and energy ARE.
Experience also helps. Though you may know how to change a leaky faucet or even patch a roof, you'll have a better chance of succeeding as your own GC if you've taken a hands-on approach to previous remodeling jobs - even if it was a small one, like hiring a plumber to re-pipe your bathroom or getting bids to reface your kitchen cabinets.
Q: If I decide to become my own general contractor, how much time should I expect to spend on the project?
A: Figure on spending at least 10 or 20 hours a week in the early stages of the job: You'll need to interview potential subcontractors, look at their bids, check their references and contact the appropriate state agencies to make sure that they're licensed and insured.
You should then expect to devote at least an hour or two each day to make sure that the work is being done according to your schedule and specifications.
Copyright 2018 The Lawrence Journal-World. All rights reserved. This material may not be published, broadcast, rewritten or redistributed. We strive to uphold our values for every story published.