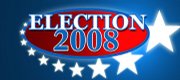 In-depth coverage of the candidates and the issues, all leading up to the Aug. 5 primary and the Nov. 4 general election.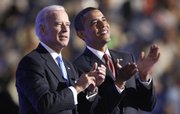 Sen. Barack Obama completed an improbable and historic journey Wednesday when he was nominated by acclamation as the Democratic candidate for president, becoming the first black man to lead a major political party into a general election campaign.
Sen. Joe Biden also accepted the vice presidential nomination, and former President Bill Clinton gave Obama an unqualified endorsement.
Copyright 2018 The Lawrence Journal-World. All rights reserved. This material may not be published, broadcast, rewritten or redistributed. We strive to uphold our values for every story published.