Photo Gallery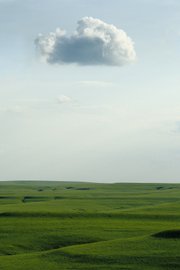 Lawrence Art Auction offerings
Some of the works that will be available at the 2008 Lawrence Art Auction
Past Event
When: Saturday, April 12, 2008, 6 p.m. to 11:59 p.m.
Where: Lawrence Arts Center, 940 New Hampshire St., Lawrence
Cost: $25 - $30
-->
-->
Tim Forcade has spent his career on the front edge of technology, doing computer graphics in the early days of computers and incorporating electronic circuits in his artwork.
Forcade, who lives in Lawrence, will be honored next weekend for his works as the featured artist in the 2008 Lawrence Art Auction.
The auction, which is Saturday night, is a fundraiser for the Lawrence Arts Center, 940 N.H. Last year, nearly $130,000 was raised at the event.
This year, 270 artists have contributed 282 items to be auctioned.
Bids can be placed between now and Saturday for items in the silent auction, which are on display in the center's gallery. They can be "bought out" of the auction for 150 percent of the posted retail value.
The live auction, which will feature about 100 works, is at 7:30 p.m. Saturday, with doors opening at 6 p.m.
Tickets for the live auction can be purchased at the Arts Center for $25 until 4 p.m. Saturday. After that, it's $30 at the door.
Copyright 2018 The Lawrence Journal-World. All rights reserved. This material may not be published, broadcast, rewritten or redistributed. We strive to uphold our values for every story published.