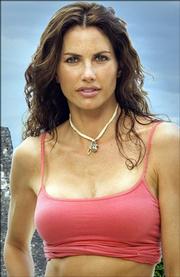 Danni Boatwright, Tonganoxie, outwitted, outplayed and outlasted all the other competitors in CBS's 'Survivor Guatemala' game to win the million-dollar top prize.
Boatwright, a Kansas University alumnus, was named the winner during a live show tonight on CBS.
Boatwright, an intern for Sunflower Broadband Channel 6, which is owned by the World Company, will also reveal what the cameras didn't show about her experiences on "Survivor" in Tuesday's Journal-World.
Copyright 2018 The Lawrence Journal-World. All rights reserved. This material may not be published, broadcast, rewritten or redistributed. We strive to uphold our values for every story published.