New York — Growing up, fashion designer John Bartlett wanted to be the sexy guy in "American Gigolo."
Bartlett was hooked when Richard Gere's character in the 1980 film lays out all his Giorgio Armani clothes on a bed. "He had great clothes, a great apartment, great decor, a great car. It was my fantasy. Even though the guy was a gigolo, it seemed glamorous to me," Bartlett says.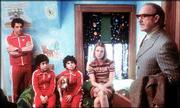 But living in Cincinnati, the fashions of Milan, or even New York, were not readily available. "T.J. Maxx was the best substitute I could find. I bought a burlap unconstructed jacket and rolled the sleeves," Bartlett recalls.
Still, the movie had and continues to have an influence on his style.
"It ('American Gigolo') came out as I was developing my sense of style. I was 16 in a Camaro and listening to the soundtrack," he says.
So when Esquire magazine asked Bartlett to participate in a lecture and film series on "Celluloid Style," the designer immediately knew which movie he'd discuss. "American Gigolo" was, after all, the first movie Bartlett had seen that featured a man as a style icon.
The series, which was done as a fund-raiser for the Fashion Institute of Technology, also featured Tommy Hilfiger and "The Graduate," Michael Kors and "Downhill Racer," Issac Mizrahi and "The Great Gatsby," and Andy Spade and "The Royal Tenenbaums." The designers each chose the movie that served as their greatest inspiration.
"Everyone knows the relationship between Hollywood, fashion and women. What's not said is how important film is to men, who are more difficult for the fashion world to reach," says Stefano Tonchi, Esquire's fashion creative director.
When ordinary Joes see George Clooney or Brad Pitt in a great outfit, they feel they can wear the look, too, Tonchi adds, because most men relate better to actors than models.
Tonchi also notes that Esquire often uses movies as inspiration for fashion spreads.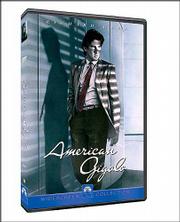 Ever since Wes Anderson wrote and directed 1994's "Bottle Rocket," Spade says he's been a fan of Anderson's use of clothes in character development. "He (Anderson) understands that 'stylish' is how you carry it," observes Spade.
In "The Royal Tenenbaums," the clothes were a mix of old and new that gave the film a timeless style but also conveyed a sense of humor. Spade, 40, recognized the Lacoste polo-collar dresses for teen-age girls and Fila shirts for the boys from his own youth in the 1970s.
"Luke Wilson wore a camel-hair suit with the Fila shirt (in the movie). I wore that shirt. I relate to that shirt. It also happens to be the stuff I like, very Americana," says Spade.
The T.Anthony luggage and Sebago loafers also sent an instant signal that the Tenenbaums were an East Coast family with traditional roots. Just like real people, the clothes worn by the film's characters said a lot about their personalities, Spade explains.
As the creative director of the men's accessory label Jack Spade, which aims to blend a sophisticated city style with preppy touches, Spade says he also appreciated that some of the outfits in "The Royal Tenenbaums" were a little less than perfect just like the Tenenbaums.
"I don't like it when a man looks exactly like a Paul Stuart ad; I like it when one sock is gray and one is navy," he says. "You shouldn't think that much about your clothes."
Copyright 2018 The Associated Press. All rights reserved. This material may not be published, broadcast, rewritten or redistributed. We strive to uphold our values for every story published.