Visit website 1525 E Highway 24-40, Tonganoxie, KS 66086 Open today until 7 p.m.
Our Services / Business Cash Management & Merchant Capture Services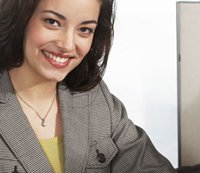 Controlling Your Company's Finances Has Never Been Easier ... With Cash Management, you have the access and control you need to manage your company's finances. Save time, improve cash flow and streamline procedures through our fully secured online solutions.
Read more about our Cash Management services here.
Merchant Capture Services - Make deposits anytime - Enjoy the convenience of making deposits electronically 24-hours a day, 7-days a week, even weekends. - Save time preparing deposits - Preparing deposits electronically is very efficient, reducing labor costs and freeing up staff for other tasks. - Cut costly courier fees or trips to the bank - Electronic deposits can reduce trips to the bank or eliminate costly courier fees. - Consolidate funds from remote locations into one bank - Check deposits can easily be made from any remote office or storefront. This streamlines your cash flow by consolidating deposits from multiple locations into a single bank. - More secure - Multiple layers of security including password protection, Internet firewalls, and 128-bit encryption, the highest level of security available.