Visit website 125 E. 10th Street, Lawrence, KS 66044 Opens Tuesday at 11:30 a.m.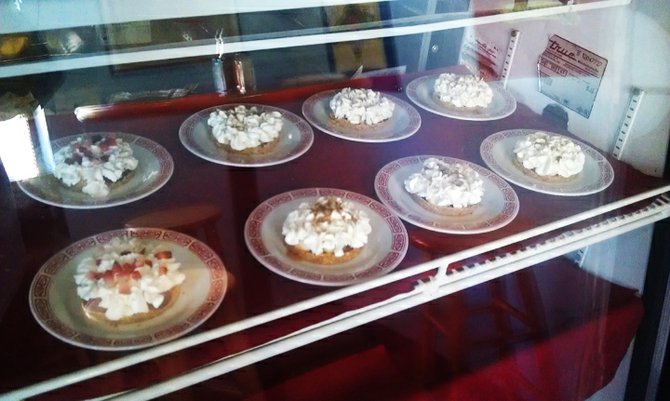 All desserts are hand-made.
Banoffee Pie: $2.50
Banana, Toffee and Caramel pie.
Strawberry Decadent: $2.50
Strawberry and Chocolate pie.
Apple and Rhubarb Crumble: $2.50
Baked apple and rhubarb hidden under a sweet crumble.
Rice Pudding: $2.50
Creamy Rice pudding with jam.