Visit website 925 Vermont St, Lawrence, KS 66044 Opens Friday at 8:30 a.m.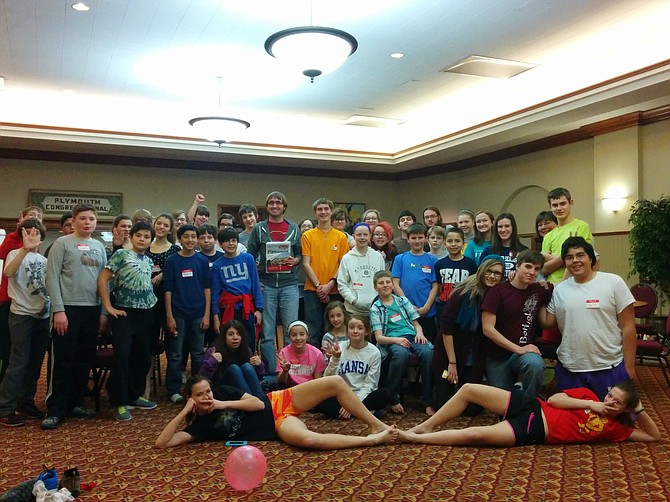 Our church's goal is to provide a sequential, interesting, age-appropriate program for all ages. We aim to encourage a sense of Christian community and identity which will nurture and sustain all persons in their relationships with God and one another. For more information please contact the church office, 785-843-3220.
Learn more about our classes here — room assignments are posted in the church lobby each Sunday morning…
Nursery: Nursery and Toddler rooms open every Sunday of the year at 8:15 a.m.
Rainbow Journey (1st thru 5th grades): We invite you to experience the innovative rotational model Sunday School classes called Rainbow Journey, from 9:45 a.m.until the end of the first worship service.
For kids in 1st grade thru 5th, they will have a hands-on experience in learning bible stories and of God's Love. 6-12th graders: Sunday School is held on the second floor of our north church. Currently 6th graders are meeting in room 204N, 7th and 8th graders are in room 205N and 9th-12th graders are in 203N.
Plymouth Youth Group: also known as PYG (7th-12th grade Youth Group): meets on Sundays during the school year from 4:30-6:30 p.m. Please visit our Facebook Page for updated information: Plymouth Youth Group (PYG) "When Pigs Fly". This group participates in a variety of activities aimed at fellowship, service and faith development. Contact person is Rev. Eleanor McCormick.
Mission Trips-
Each year the Plymouth Youth Group sets out for a week long mission trip in June. Over the past couple of years we have gone to Alamosa CO to build a passive solar adobe home for Habitat for Humanity, Lake Michigan for a week long work shop on how to advocate for world peace, Ghost Ranch in New Mexico where we did groundskeeping maintenance, South Padre Island to paint housing at the headquarters for political refugees, Denver, CO to help with inter-city food warehouses, food pantries and childcare and South Dakota to work on the Cheyenne River Sioux Reservation. The experiences are life changing. If you would like more information on our Mission trips please call the church office, 785-843-3220.