721 Massachusetts St, Lawrence, KS 66046 Open today until 1 a.m.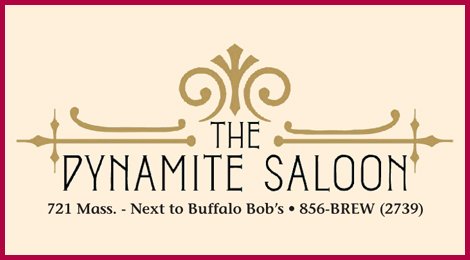 Reviews
Rating: 2
After having Oklahoma Joe's in KC, the BBQ at Dynamite was pretty lack-luster. The atmosphere and bar were great. It's a really cool looking saloon. I wouldn't go for the BBQ though.
Rating: 5
Best Margaritas in town!!!!!!!