Visit website 2200 Harvard Road, Suite 102, Lawrence, KS 66049 Opens Monday at 10 a.m.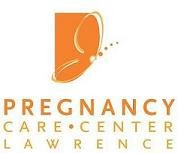 • DOES DEPRESSION HAUNT YOU?
• ARE YOU AN EMOTIONAL WRECK?
• HAVE YOU HAD NIGHTMARES?
• DO YOU HAVE GUILT YOU CAN'T SHAKE OFF?
• DO YOU HAVE UNEXPLAINED ANXIETY?
STOP!!!
We are here to tell you that there is HOPE!
We are dedicated to helping women and men emotionally heal after making the choice of abortion. SAVEONE will focus on providing answers to life's most difficult questions; Is there life after an abortion? Can you really overcome and be set free?
SAVEONE offers a Bible Study that teaches men and women how to be set free. Your privacy is of utmost importance. This class is taught in a group setting with others who have experienced the hurt that is brought on by abortion in a private home setting.
Classes are offered on a regular basis. Call our office for information. At the Pregnancy Care Center there is always someone who cares. Let us help you.
Call Barbara (785) 842-6499 or
email: pcc_lawrence@yahoo.com


Starts July 12, 2008