4106 W 6th Street, Suite E, Lawrence, KS 66049 Open today until 4 p.m.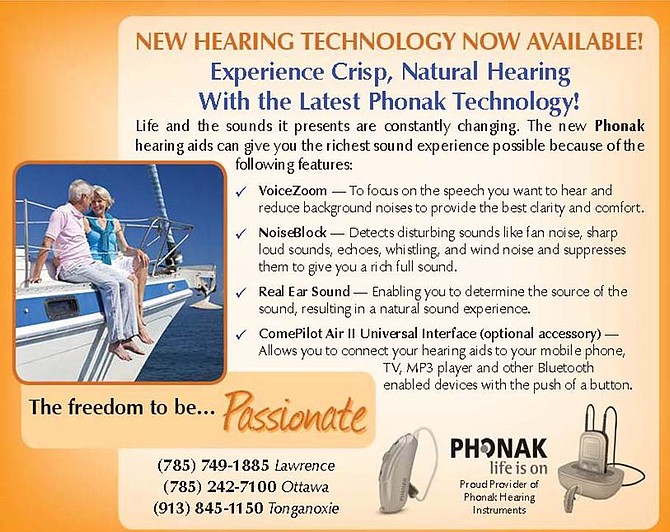 Experience Crisp, Natural Hearing
With the Latest Phonak Technology!
Life and the sounds it presents are constantly changing. The new Phonak
hearing aids can give you the richest sound experience possible because of the following features:
VoiceZoom — To focus on the speech you want to hear and reduce background noises to provide the best clarity and comfort.
NoiseBlock — Detects disturbing sounds like fan noise, sharp loud sounds, echoes, whistling, and wind noise and suppresses them to give you a rich full sound.
Real Ear Sound — Enabling you to determine the source of the sound, resulting in a natural sound experience.
ComePilot Air II Universal Interface (optional accessory) —
Allows you to connect your hearing aids to your mobile phone,
TV, MP3 player and other Bluetooth enabled devices with the push of a button.

Starts Oct. 1, 2015