Visit website 1801 Massachusetts St., Lawrence, KS 66044 Opens today at 4 p.m.
Community Services / 2015 Scout of the Year (Partners in Patriotism)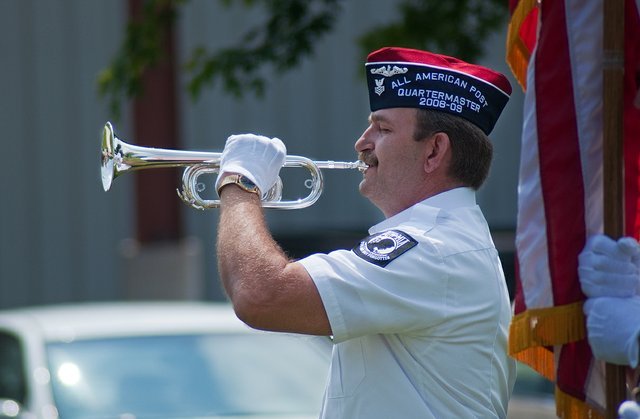 WHO CAN ENTER:

Scouts who are registered, active members of a Boy or Girl Scout Troop, Venturing Crew, or a Sea Scout Ship who have received the Eagle Scout Award, Girl Scout Gold Award, Venture Summit Award or Sea Scout Quartermaster Award.
Scouts must be 15 years of age and have demonstrated practical citizenship in school, scouting and the community.
Scouts must be enrolled in high school at the time of selection.
Note: All applicants still in high school who reach their 18th birthday during the nomination year remain eligible if otherwise qualified.
HOW TO ENTER:
Scout & Venturing applicants should submit the completed VFW Scouting Scholarship form: http://www.vfw.org/uploadedFiles/VFW.org/Community/Scout%20of%20the%20Year%20Brochure%20and%20Entry%20Form%20Rev%209.30.13%20Editable.pdf
PLUS resume of high school activities, scouting record, community service record and letters of recommendation to a local VFW Post NO LATER THAN March 2, 2015
---
Note: A Scout can enter through ONE VFW Post only. Source-URL: http://www.vfw.org/Community/Scout-of-the-Year-Scholarship/
Some of the VFW's earliest ties to the community involve youth groups. Few are stronger — and none more lasting — than the close relationship between the VFW and Boy Scouts of America, dating back to 1915.
With this program, please remember this award is not only for those involved in Boy Scouts. The VFW recognizes any entry from the following organization:
The Department of Kansas will recognize two awardees of the following: BSA Eagle Scout rank; Girl Scouts USA Gold rank; Venture Silver rank; or Sea Scout Quartermasters rank who have risen above his or her peers in exemplifying the exceptional qualities of that award.
Each year, the VFW selects three young people — of the Boy or Girl Scouts, Sea Scouts or Venturing Crew — who have demonstrated practical citizenship in school, scouting and the community. The first-place winner receives a $5,000 award, the second-place winner receives a $3,000 award and the third-place winner receives $1,000.
For more detail on this competition, please contact our District 2 Coordinator: Bob-RJ Burkhart 913-669-3088