Visit website 23rd. and Haskell Ave., 2309 Haskell Ave, Lawrence, KS 66046 Open today until 12 a.m.
Products / Cini-Sopapilla Bites®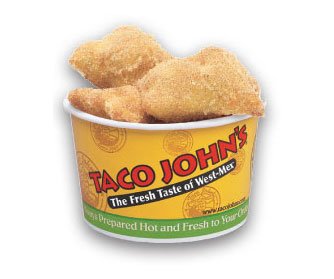 In the mood for something sweet? Cini-Sopapilla Bites® are a tasty treat made with sugary puff pastries rolled in cinnamon sweetness. They'll make you want to start every meal with dessert.