Visit website 4831 Quail Crest Place, Lawrence, KS 66049 Opens Friday at 8 a.m.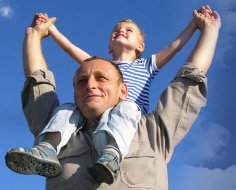 Read about Sunflower Bank Wealth Management services here.
Our trust professionals are dedicated and knowledgeable, dependable – and ready to serve you. They understand the many intricacies of the tax code. They understand laws regarding various types of assets and know where to go for answers. They work with an incredible array of financial experts around the globe. Most importantly, they listen, learn, and develop wealth management solutions specific to Sunflower Bank clients.
We are truly proud of the role we play in making people's lives easier, more enjoyable and less worrisome. We are here to help you create, build and preserve wealth.
Not only can we help with estate, financial, and wealth planning for personal clients, but also for corporate Commercial Wealth Management
Our trust advisers are also available to help you devise a wealth management plan for your employees. If you wish to create an employee retirement savings program, have discretionary funds to invest, or need assistance in estate or financial planning, we can help.
Our commercial wealth management solutions provide:
A variety of retirement plan options
Professional investment strategies to maximize earnings while controlling risk
Employee education about the importance of investing for the future
An understanding of tax law and tax code