Visit website 4831 Quail Crest Place, Lawrence, KS 66049 Open today until 6 p.m.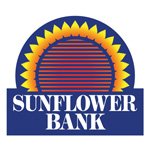 Sunflower Bank can help you realize your dreams. It's just that simple. Whether it's a new car, a new house, a boat, or a family cruise to the Bahamas, we can help make it happen. We have a wide array of consumer, personal, and home loan possibilities. Most of all, no matter the size, amount, or length of the loan, our talented lenders are with you each step of the way.
Read more about our personal loan solutions here.