PO BOX 3133, Lawrence, KS 66046
Events / Lawrence Fruit Tree Project!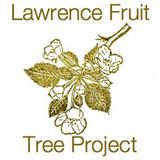 Saturday, June 21, 2014, 10 a.m.
Come join us for our June workday at Lawrence Community Orchard on Saturday,
Come help make this "free food park" a success.
As always, we still need truckloads of cardboard for sheet mulching. We want brown cardboard that is no smaller than 2ft by 3ft. Cardboard can be found in green cardboard recycling dumpsters throughout the city.
The days work will consist of sheet mulching, planting, and digging a garden bed.
Come prepared with water and appropriate dress.
Some snacks will be provided, including Eric's famous chocolate chip cookies!
If you'd like to provide for the orchard's hard workers, bring food and drinks to share.
Lawrence Community Orchard is located on the far east end of Garfield street in east Lawrence.
Walking and biking to the orchard are encouraged. Please park cars on Delaware street.
For more info visit:
https://www.facebook.com/La...