PO BOX 3133, Lawrence, KS 66046
Events / Crisis Intervention Training 2014 INTERNATIONAL ANNUAL CONFERENCE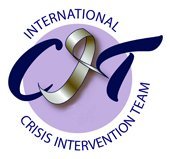 Monday, Oct. 13, 2014, All Day
CIT INTERNATIONAL ANNUAL CONFERENCE
OCTOBER 13-15, 2014
Monterey, CA
CIT: Resiliency and Recovery through Partnerships

Join CIT International and Monterey County Behavioral Health as they host the 2014 CIT International Conference.
This year's conference will prove to be another exciting meeting that brings informative national speakers, a variety of workshops, a time to develop or improve your CIT programs and the opportunity to network and learn from others. Monterey has a lot to offer so plan to bring the family and stay a few days.