Visit website 2415 Clinton Parkway , Inside First Presbyterian Church, Lawrence, KS 66047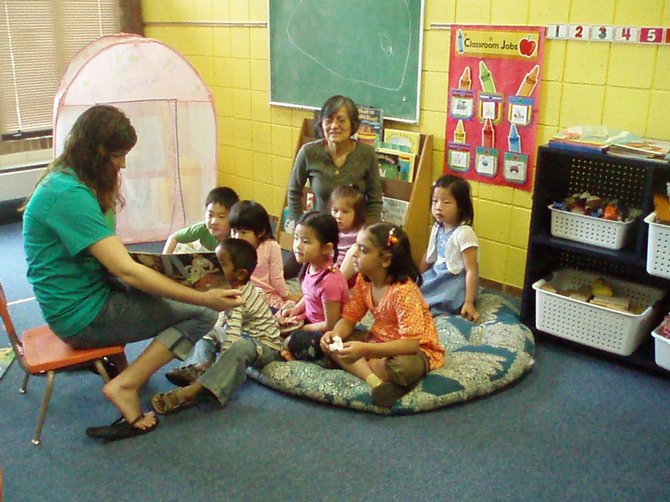 Children, 3 months to 6 years, will make friends, gain confidence and learn language skills in a relaxed preschool setting.
The children's classes are divided by age. Children under 2 years old are in the nursery. There are separate preschool classes for 2-3 year old, and 4-6 year old children.
The children's program meets at the same time as the adult English classes. The Children's program is only for currently enrolled Small World students and staff members.
Tuition: $5.00 per child per semester, with a maximum of $10.00 per semester for two or more children.