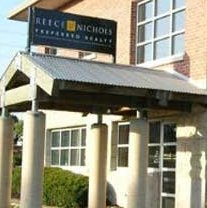 As a locally-owned and operated real estate agency, Reece & Nichols Preferred Realty provides a full-service real estate experience to buyers and sellers in Lawrence and the surrounding areas. Whether you are looking to buy a home or sell your current home, our team of real estate experts are ready to deliver exceptional service and results. We specialize in the Lawrence, Baldwin City, and Eudora real estate markets, and our expertise also includes all of Douglas, Jefferson, and Leavenworth counties.
Every person's real estate needs are different. Our team of expert agents understands the current advantages and challenges of today's local real estate market. They will provide you with the personal expertise and services necessary to give you the competitive edge needed to sell your current home or purchase your next home quickly. Whether you are in the market for a resale property, new construction, acreage, or that perfect piece of land to build your dream home, we can help.
At Reece & Nichols Preferred Realty we provide you with a variety of services to meet all your home buying and selling needs. Also, we can assist in providing industry-leading mortgage, title, insurance and home warranty solutions for your real estate transaction. If you are relocating, we can help make that move successful through our association with the leading nationwide relocation network.
Stop by or contact us today for more information on how together we can make your home ownership dreams a reality.