Visit website 939 S. Iowa St, Lawrence, KS 66044 Open today until 5 p.m.
Red Carpet Services / Fine Quality Rug, Carpet and Upholstery Cleaning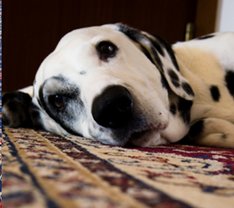 From fine rugs to high-power carpet extraction, BPI has the technology and the long-term expertise to meet and exceed the hygienic and cleanliness standards your family or business deserves.
Red Carpet Cleaning can employ truck-mounted extraction that is up to 20 times more powerful than standard electric units brought inside your home or business. Set up is faster, reducing one of the important factors in costs - labor. Drying is faster because the powerful system in the van removes more moisture. That means your cleaned areas are ready to use faster.
When it comes to hygienic, fast and thorough carpet cleaning, we have a powerful edge to offer you.
Here are some of the advantages:
Higher-power extraction grabs more dirt.
Higher cleaning temperatures of 200 or more degrees kill germs, dust mites and other microorganisms.
Higher-power vacuuming removes more moisture so carpets are ready to use faster.
Less retained moisture reduces the potential for mold or mildew.
Strong blowers powered by the same system help finish the job even more quickly.
Chemistry remains outside your office or home.
When it comes to fine rug cleaning, our experts have both independent IICRC training* and experience. No Lawrence or outside the community carpet cleaners exceed our results with your oriental and fine rugs. We also have expertise in upholstery and drapes, so you can relax that your fine items are in the best possible hands.