Visit website 530 Folks Road, Lawrence, KS 66049 Opens Friday at 8 a.m.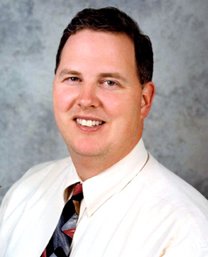 Being a dental professional is a great responsibility. It is always very rewarding when I know I am helping my patients live healthier lives. I enjoy the very unique people who live in Lawrence, and love getting to know them through our practice.
In order to become a dentist, I first attained my Bachelor of Science from Washburn University in Topeka, Kansas. I then graduated from the University of Nebraska with my DDS. Although my formal education is complete, I am continuously in search for new and emerging dental methods that will benefit my patients. As a part of my continuing education, I am an active member of the American Dental Association as well as the Douglas County Dental Society.
The best part of my job is simply getting to know my patients. I have been practicing since 1993 and have enjoyed the connections I have made with people of our community. Many of them have been coming to the office since I started in practice, and I always enjoy catching up with old friends as well as meeting new ones.
I grew up in Topeka and am glad to be a part of the Lawrence community. My wife, Patricia, and I have four wonderful children named Thomas, Megan, Matthew and John. We also have one dog and two cats at home, making our life a busy one! In my spare time, I enjoy restoring my 1969 Mustang convertible. I also enjoy volunteering with the Boy Scouts with my sons, and have been a volunteer for Troop 52 the last eight years. I am also an active member of the Corpus Christi Catholic Church.