Visit website 801 E. 9th, Lawrence, KS 66044 Opens Saturday at 8 a.m.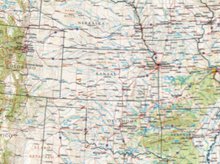 We understand that doing a long distance move is a stressful situation. Very important aspect of an Interstate moving is the planning. PDS Movers will provide you with all necessary information, which we believe has to be known by every person moving furniture long distance.
We work closely with every customer to provide efficiency to a successful move and make it a pleasant one. We guarantee that all your household goods will be handled with extreme care - packed with blankets and pads, secured in the truck or container, professionally moved and delivered on time. PDS goes near and Far! Call us today for an estimate!