Visit website 930 S Iowa Street, Lawrence, KS 66047 Opens Monday at 8 a.m.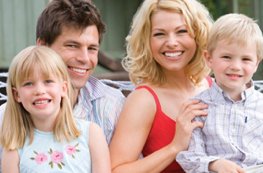 Dental Health Care for Any Age Building Smiles – Building Relationships
Everyone in your family from pre-schoolers to grandparents can benefit from our advanced, personal dental care with a variety of examinations and treatments as:
Oral Cancer Screenings
Dental Cleanings
Gum Disease or Periodontal Therapy
Cavity Repair and Tooth Decay Prevention
Growth and Development Analysis for Children
Fluoride Treatments
Sleep Apnea Treatments
Sedation Dentistry
Dr. Otten doesn't just care for and repair smiles. He builds relationship as well. We make room for families to take time, relax and get their smiles healthy. Our expertise in solving complex problems helps us to keep you from having them in the first place
Why is this so important? For you and your family to receive the optimum level of general dental care, you must be educated, learn about your current health and be fully involved and participating in the decision-making process. We believe people are infinitely healthier when they are in a trusting care relationship. In addition, because of our world class expertise in solving dental problems, we also understand how to prevent them. You will feel better, look better and know that you have the power to get as healthy as you want. It's general dental care the whole family will love.