Visit website 1112 W 6th Street, Suite 124, Lawrence, KS 66044 Opens Monday at 7 a.m.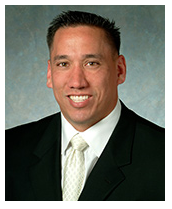 OrthoKansas,LLC welcomes Dr. John M. Ciccarelli, Orthopedic Surgeon with Premier Spine Care, our newest partner in Orthopedics. Now seeing patients in Lawrence on Fridays beginning July 19th, 2013.
Dr. Ciccarelli is a co-founder of PREMIER SPINE CARE, and attended college at Florida State University where he graduated with honors and received degrees in Biological Sciences and Chemistry. He went on to receive his M.D. degree at the University of Florida College of Medicine where he was inducted into the AOA Medical Honor Society. His residency training in Orthopaedic Surgery was completed at Orlando Regional Medical Center and the Arnold Palmer Hospital for Children in Orlando, Florida. After his residency training, Dr. Ciccarelli completed a fellowship in spine surgery at the Scoliosis and Spine Center in Baltimore, Maryland.
His practice is limited to orthopaedic spine surgery. Areas of expertise include: complex reconstructive procedures of the cervical, thoracic, and lumbar spine, scoliosis correction, revision spinal surgery, and minimally invasive spinal procedures. He has a broad background in the care of non-operative and surgical spinal disorders in both adults and children.
Board Certified American Board of Orthopaedic Surgery
Member North American Spine Society American Academy of Orthopedic Surgery American Medical Association American College of Spine Surgery
Fellowship Spine SurgeryFellow, Scoliosis and Spine Center in Baltimore, Marylan