Visit website 1112 W 6th Street, Suite 124, Lawrence, KS 66044 Open today until 8 p.m.
Staff & Services / OrthoKansas Surgeon & PA-C Volunteer Services In Arizona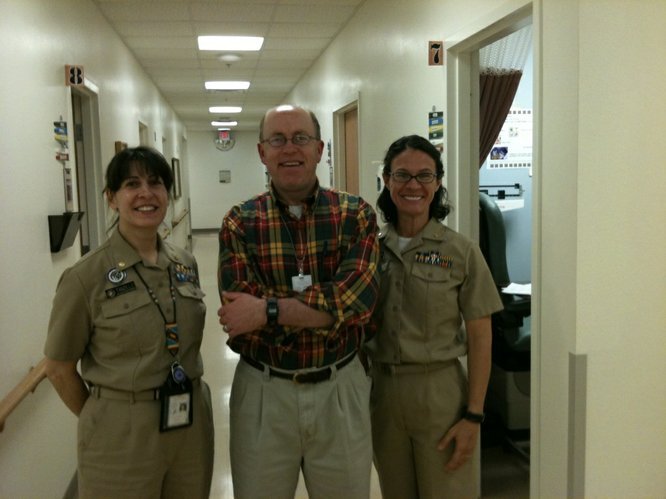 Dr. Neal Lintecum, a Board Certified Orthopaedic Surgeon with OrthoKansas, PA volunteered their services at the Chinle Comprehensive Health Care Facility in Chinle, Arizona from January 26th through January 28th 2011. Lintecum took care of about 40 people — from kids to older adults — and performed seven surgeries. He saw cases that ranged from complex to simple at the facility, which doesn't have surgical specialties, and therefore, relies on volunteers. Lintecum learned about the facility's need through the American Society for Surgery of the Hand.
The Chinle Comprehensive Health Care Facility is a 60 bed hospital which serves as the health care hub for the Chinle region. Health care services are provided to approximately 37,000 active users by medical staff which includes Family Physicians, Internists, Pediatricians, General Surgeons, OB/GYN's, Anesthesiologists, and a Psychiatrist. Dr. Lintecum donated his Orthopaedic expertise to assist with such cases as Carpal Tunnel Releases, Ulnar Nerve Transpositions, Trigger Finger Releases and Tendon Transfers.
*Dr. Lintecum is a 1986 graduate of Stanford University with honors in Mechanical Engineering. He is a 1990 graduate of the University of Kansas School of Medicine. His orthopaedic surgery residency was at the University of Arkansas. He completed an externship at Karolinska Hospital in Stockholm, Sweden. Dr. Lintecum also completed subspecialty fellowship training in hand and upper extremity surgery at the University of California, San Francisco and San Francisco General Hospitals. In addition to hand surgery, Dr. Lintecum practices general orthopaedics, including trauma, arthroscopy, joint replacement, and pediatric orthopaedics.
More on OrthoKansas Surgeon & PA-C Volunteer Services In Arizona.