Photos / The Oread Exterior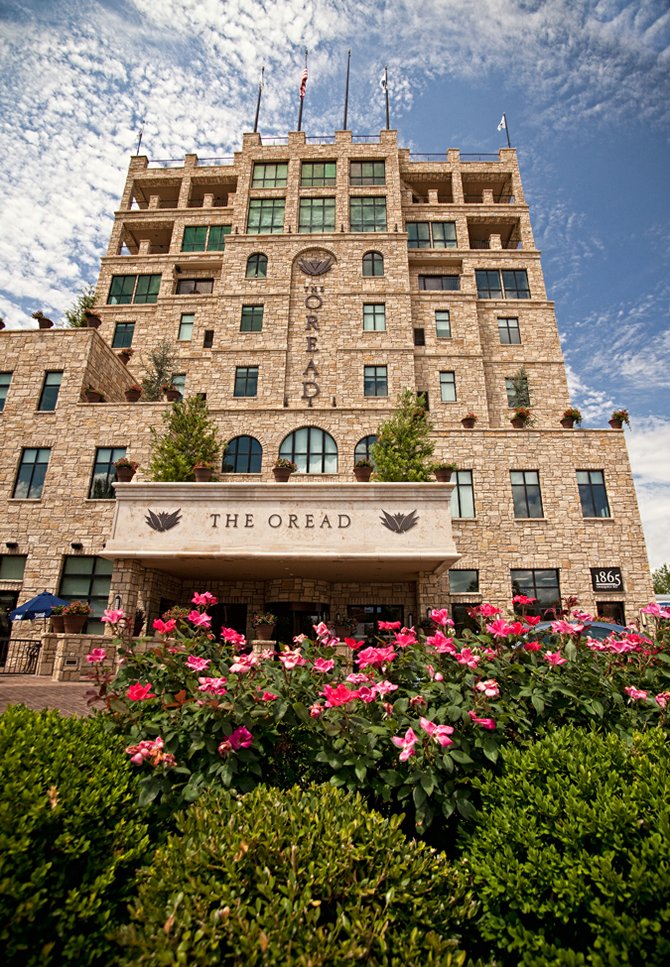 The Oread is the most unique and complete center for lodging, hospitality, business and social leisure activities in the region -- all at one extraordinary location.
Perched atop Mount Oread at the north gate of The University of Kansas, The Oread's spectacular views look out over the Kaw River Valley and across campus to the Campanile and KU Football Stadium.
The beautifully constructed limestone building is the perfect combination of the traditional architecture of the KU campus with the contemporary elegance of The Oread's spacious public and private areas.