Visit website 2400 W. 31st St, Lawrence, KS 66047 Open today until 6 p.m.
Photos / Alouette LightLouvers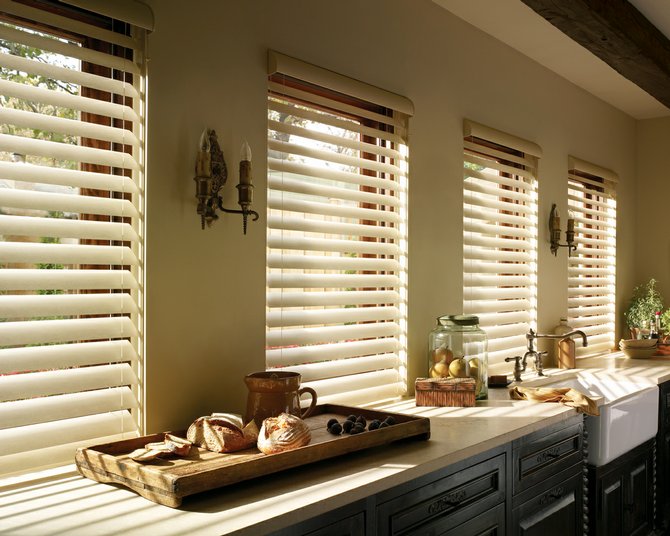 Alouette LightLouvers combine the very best features of shutters, shades and blinds. Bold architectural louvers like shutters, but with no heavy framing. Soft durable fabric to filter and diffuse harsh light like shades, but with the added bonus of light control. Convenient, easy operation like blinds, but with the soft fabric look preferred by many consumers. All this in a prduct that is the essence of window fashion: simply louvers supended gracefully in the window.