Visit website 801 Comet Lane , Suite B, Lawrence, KS 66049 Opens today at 10 a.m.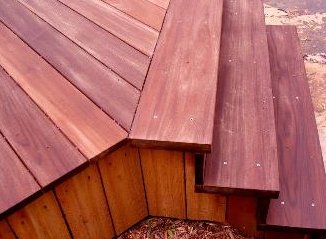 Low Maintenance Landscape provides high quality design and construction of fences, decks and pergolas. Using only the finest materials, our company will provide you and your family with a beautiful addition to your property that can be enjoyed for many years. We believe that designing and completing a project correctly, the first time, is the only truly affordable solution.
Fences help define our outdoor living space and give us privacy in our crowded suburban neighborhoods. Our cedar privacy fences are build exceptionally strong with 16' alternating runners, not 8' and with galvanized screws, not nails. If you find a cheaper bid from our competitor, it probably is being constructed with ring shank nails that will fail over time. Our fence will probably be the one still be standing after the big storm! Our gates are reinforced with extra construction brackets keep it square and eliminate gate sag over time. This will be the first thing to malfunction on our competitors fences. This comes standard will not find any other fence company include this in their estimates so make sure you compare apples to apples if getting estimates.

If you plan to be in your home for awhile and want the best quality and durability, go with us!