Visit website 801 Comet Lane , Suite B, Lawrence, KS 66049 Opens Monday at 10 a.m.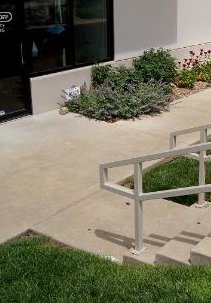 We specialize in offering knowledgeable landscape and garden maintenance services to homeowners and small commercial buildings! We provide custom service for many different landscape situations. Many of our customers already have a beautiful, well-maintained landscape and need an expert horticulturist to provide on-going maintenance and monitoring for problems. Some of our new customers have an overgrown landscape in desperate need of a complete clean-up and pruning. Others wish their yard looked nice but don't know what to do or where to start. We also provide service to those who just need seasonal help.
Your landscape is a valuable part of your home investment. Did you know that an attractive, well- designed and maintained landscape raises the value of your property by 10 to 15%? Let our professionals with a degree in landscape architecture and horticulture with over 15 years of experience take care of these needs for you! We take pride in operating a small, locally owned business. Offering the best customer service and personal care is our top priority! We work with your needs and your budget; we visit once a month or once per season. Our low overhead operating cost allows us to give you a very competitive hourly rate. For each job site we visit, we determine what tasks need to be done, and knock them out efficiently. See our complete list of maintenance tasks we offer on the back on this sheet!
Unfortunately, we cannot give estimates due to variability of each property, time of year, and how much of the work you do ahead of us. We can, however, usually give estimates for spring mulching. In order to cover lost mobilization time and fuel expenses, our minimum charge for visiting your property is $100. Our hourly rate in 2010 is $40(with contract) and $50(without contract) per hour. (this rate is subject to yearly increases) We offer an "automatic" service and will show up with out you having to call us. Due to weather conditions and not knowing how long each job will take, we cannot schedule a maintenance visit in advance by calling you with a day or time. The following products may also be used when needed at your property; Time release fertilizer, Preen pre-emergent, Round-up weed killer, Over-the-top grass killer, bagged mulch, bagged soil. These items will be billed at the current retail price. Debris haul off will be billed unless you have an on-site compost site for recycling.