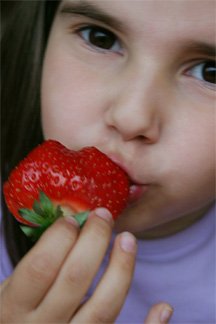 LiveWell Lawrence is a coalition of local organizations, businesses, governments, schools and funders working together to improve nutrition and increase physical activity in our community.
Its ultimate goal is to reduce chronic diseases in our community that are linked to poor eating and sedentary lifestyles.
The following steering committee members have been working together to get the coalition organized:
Rick Doll, Superintendent, Lawrence Public Schools
Janice Early-Weas, Lawrence Memorial Hospital
Karen Evans, D.O.
Eileen Horn, Lawrence Douglas County Sustainability Coordinator
Cindy Johnson, TherapyWorks
Nikki King, Health Care Access Clinic
Susan Krumm, href="http://www.douglas.ks... ">K-State Research and Extension-Douglas County
Janelle Martin, Community Health Improvement Project
Nancy O'Connor, The Community Mercantile
Wayne Osness, KU Emeritus Professor of Health, Sport and Exercise Sciences
Dan Partridge, Lawrence-Douglas County Health Department
Bruce Passman, University of Kansas
Dan Simons, The World Company
Roger Steinbrock, Lawrence Parks and Recreation
Erin Zimney, Assists Foundation
The Douglas County Community Foundation (DCCF) is helping start-up LiveWell Lawrence with support from the Kansas Health Foundation .
DCCF board members Monte Johnson, Mike McGrew and Vickie Otten, and staff members Chip Blaser and Marilyn Hull are working on the initiative.
For more information, e-mail LiveWellLawrence@ldchealth.org or call 785-843-3060.