Visit website 4951 W 18th St., Lawrence, KS 66047 Opens Thursday at 8 a.m.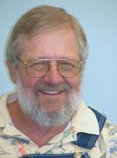 Dr. Steven Thomsen is a Board-certified Family Practitioner. He graduated from the University of Nebraska Medical School and completed his Family Practice Residency at St. Joseph's Medical Center in Wichita. He was in private practice in Montana before joining Lawrence Family Practice Center as a charter member in 1977. He provides comprehensive primary care to the community. Dr. Thomsen chose family practice because he enjoys knowing and treating the entire family.
In his free time Dr. Thomsen enjoys spending time with his own family. He also enjoys golf, fishing, and gardening. Each year Dr. Thomsen takes his two youngest children on a roller coaster trip across the country. All three are known as "coaster freaks".