Visit website 4951 W 18th St., Lawrence, KS 66047 Opens Thursday at 8 a.m.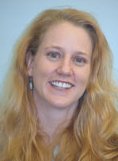 Dr. Kimberley McKeon graduated from Eastern Virginia Medical School in 1998. Dr. McKeon chose to complete her residency at the University of Missouri – Kansas City in order to receive well-rounded training in Family Medicine. She relocated from Warrensburg, Missouri, where she had been in practice for three years before moving to Lawrence. Dr. McKeon is Board-certified in Family Medicine and provides comprehensive primary care to the community including obstetrical, pediatric, and cosmetic laser services.
Dr. McKeon chose family practice because she enjoys treating patients of all ages. She especially enjoys providing obstetrical services to her patients and care for their newborns. She also has special interests in preventative medicine and patient education. In her free time, Dr. McKeon enjoys relaxing with her husband and two sons, cooking, reading, and gardening.