Visit website 1220 Biltmore Drive, Lawrence, KS 66049 Open today until 3 p.m. Open by appointment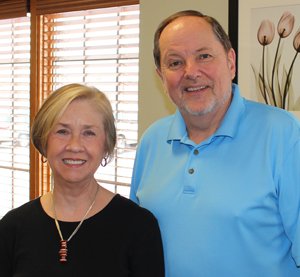 Dr. Bruner has practiced family medicine and obstetrics in Lawrence for more than 30 years, 25+ of which have been with trusted assistant Jan Potts at his side. During their many years of working together, they have enjoyed caring for their patients and seeing their lives progress. Particularly pleasurable has been delivering some of their patients and, after watching them grow up, having the the rare delight of delivering their babies.
He received an undergraduate degree from Kansas State University in 1968 and his medical degree from the University of Kansas School of Medicine in 1972. He completed a three-year residency in Family Medicine at St. Joseph's Medical Center (now Via Cristi) in Wichita in 1975, after which he was examined and board certified by the American Board of Family Medicine. He has been re-examined and recertified every six years since then.
Able to provide the full range of family medical services with a special interest in complicated obstetrics, Dr. Bruner has performed more than 3,000 deliveries and 1,000 C-sections in Lawrence. Currently he is the only physician at Lawrence Memorial Hospital who is credentialed to perform complicated forceps procedures. He also performs the sterilization procedures for the practice.
Jan Potts is the organized member of the team, making sure things don't fall through the cracks. She is a fountain of phone information and also can be a relentless nag for patients who fail to schedule important follow-up appointments or to follow necessary care recommendations. She and husband Gary have three daughters: Melissa, a marketing account director in Kansas City; Tayve, a hair stylist in Lawrence; and Kristi, who also works as a nurse in our office. Jan enjoys spending time with her two grandaughters and three grandsons.