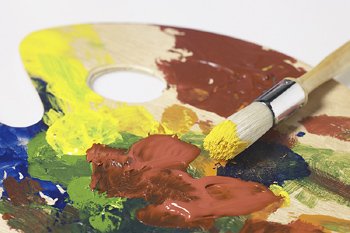 The Lawrence Art Guild would welcome the opportunity to add you as a member of our arts organization. As a member, you will receive discounted entry fees to Art in the Park and the Holiday Art Fair. You will also be able to exhibit in our All Members Shows held annually at the Lawrence Arts Center and several times throughout the year at the Lawrence Public Library. In addition, you will have the opportunity to display your work in the Members Gallery on our website. Membership and volunteering in the Lawrence Art Guild is a great chance to learn and meet other artists in this creative city of Lawrence. The Lawrence Art Guild Board hopes to see you at future Art Guild events!
New Member's Information: If you would like to be listed in our Member's On-line Gallery, send 2 jpegs and text (100 words or less) to: Linda Baranski, Brokenarted11@aol.com.
Please click on the link below for our membership application!