Visit website 2200 Harvard Road, Suite 101, Lawrence, KS 66049 Opens Monday at 8 a.m.
Photos / Total Gym: for leg injury recovery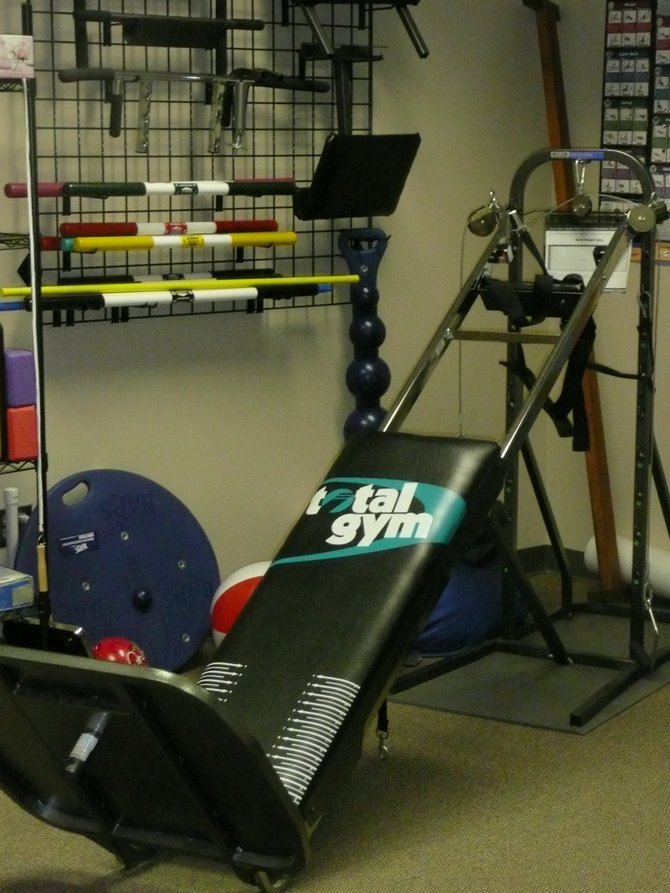 The Total Gym is a favorite way to rehab ankle, knee, and hip problems. It works like a charm to gradually increase over time the weight on your ankle as it recovers from a sprain. With a therapist instructing you, you will get stronger without reinjuring the ankle joint. It is just one method of exercising we use to speed your recovery. The treatment you receive with your therapist, combined with your therapist-prescribed home exercise program will help you feel better and stronger faster!