Visit website 1407 Massachusetts, Lawrence, Kansas, Lawrence, KS 66044 Opens today at 6 p.m.
Photos / teaching a Japanese sword seminar in MN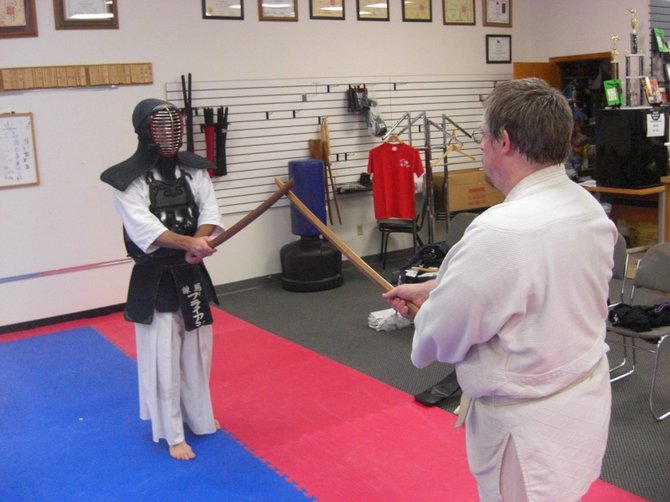 Last weekend I taught a seminar on Japanese sword techniques in Minnesota -- iaido in the morning, kendo in the afternoon. In the kendo portion, we focused on work with the shinai (bamboo sword) but just squeezed in some time for work with bokuto / bokken (wooden sword) at the end -- no tsuba.