Visit website 1805 E 19th St, Lawrence, KS 66044 Opens Friday at 11:30 a.m.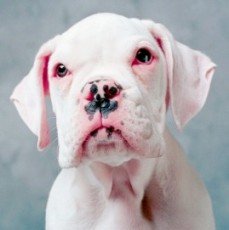 Tragically, cruelty and neglect toward animals happens often in our community. Without phone calls from concerned citizens who report cruelty in their neighborhoods, we wouldn't know about most instances of animal abuse. It all comes from the public, it all starts with YOU, which is why it's so important to keep your eyes and ears open. Get to know and look out for the animals in your neighborhood or anywhere you are. Remember, animal cruelty is a felony! People who are cruel to animals are committing a crime.
The Lawrence Humane Society investigates about 500 cases of cruelty and neglect each year. If you suspect cruelty, PLEASE immediately call the Humane Society at 785-843-6835 to report it. If you suspect dog or cock fighting (yes, it does happen in and around Lawrence), also report it immediately. All reports remain confidential. Outside of regular business hours, you may contact the Lawrence Police Department's dispatch number (785-832-7509) or the Sheriff's dispatch number (785-242-3800) for non life-threatening situations. For life-threatening situations, outside of the shelter's regular business hours, dial 911.
HOW CAN YOU SPOT CRUELTY? These are symptoms to watch for:
Tick or flea infestations. Such a condition, if left untreated by a veterinarian, can lead to an animal's death.
Wounds on the body
Patches of missing hair
Extremely thin, starving animals
Limping
An owner striking or otherwise physically abusing an animal
Animals repeatedly left alone (indoors or outside) without food and water
Dogs often chained up (in Lawrence dogs can be chained for a limit of one hour at a time, three times a day).
Animals left in cars in extreme hot or cold weather.
Animals without adequate shelter and shade
Animals who have been hit by cars, or are showing any of the signs listed above, and have not been taken to a veterinarian
Animals who cower in fear or act aggressively when approached by their owners
When you report a cruelty, provide as much information as possible. The details you provide are vital in assisting the investigating officer. It helps to write down the type of cruelty you've witnessed, who was involved, the date of the incident, and where it took place.
HOW ELSE CAN YOU HELP?
*You can set a good example for others. If you have pets, be sure to always show them love and good care. And it's more than just food, water, and adequate shelter. If you think your animal is sick, take him to the veterinarian. Be responsible and have your animals spayed or neutered. And give your pets lots of hugs when you get home!
*Talk to your kids and other children you know about how to treat animals with kindness and respect. Let kids know their dog or cat really needs adequate food and fresh water every day. Ask if they spend time every day playing with their pets. Explain that animals need a warm place in the winter and a cool place in the summer, "just like you do." Suggest families watch Animal Precinct together, which can help children understand that animals are living creatures who have the ability to feel pain, joy, and sadness.
*Support your local shelter or animal rescue organization. Find out how you can volunteer at an animal shelter. It's a great way to make a difference.