Visit website 1805 E 19th St, Lawrence, KS 66044 Opens today at 11:30 a.m.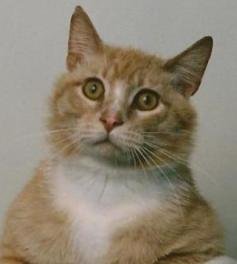 Everyday pets are lost, and everyday many lost pets are brought into the Lawrence Humane Society. It is important that all pets wear identification tags and/or are microchipped so lost pets can be reunited with their owners. Without identification the likelihood of this happening decreases dramatically.
If you have lost your pet, please follow these important steps: SEARCH YOUR NEIGHBORHOOD. An immediate door-to-door search is vital. Be sure to carry a recent picture. Call your pet's name repeatedly. CALL THE HUMANE SOCIETY (785-843-6835) immediately to report your pet missing. VISIT THE HUMANE SOCIETY to see if your pet is here. The staff will walk you through the "Stray" areas as often as you wish. Fill out a lost pet report if your pet is not at the shelter. Check back often with the shelter. CALL VETERINARIANS in your area to see if your pet was injured and delivered to them. Leave a description and phone number with them. PLACE POSTERS AROUND YOUR NEIGHBORHOOD with a photograph and the following information: breed of pet, color, age, gender, distinguishing features, when lost, area where lost, if wearing collar/tag, your phone number, and reward, if any. PLACE AN AD IN THE "LOST" SECTION of the newspaper if your pet has been missing more than four hours. Check the "found" notices. CONTINUE LOOKING FOR YOUR PET for days and even weeks. Sometimes people care for lost/stray animals for quite a while before bringing them to the shelter or putting a "found" ad in the paper. CONTINUE TO COME TO THE SHELTER to look for your pet and don't give up!
If you find a lost pet: ASK AROUND YOUR NEIGHBORHOOD to see if it belongs to someone. CALL THE HUMANE SOCIETY (785-843-6835) to report the pet you've found. BRING THE PET TO THE HUMANE SOCIETY if you feel comfortable handling the animal. If you do not or cannot come to the shelter, call Lawrence Animal Control (785-832-7650) for a pick-up.