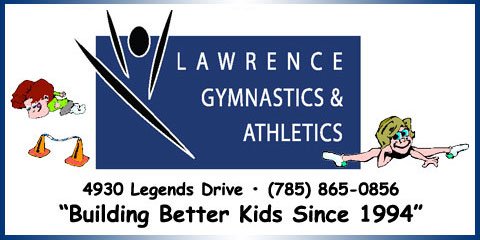 Many people never consider gymnastics when looking for a recreational activity for their children. Here are some reasons why you should.
• Gymnastics is the only sport that works total body strength, flexibility and aerobic development.
• Gymnastics enhances gross motor skills.
• Self-discipline is developed due to the very nature of the sport.
• Self-confidence is built through individualized goals and accomplishments.
• For any other sport, gymnastics is a way of developing strength and giving athletes that "added edge".
• Early training results in increased kinesthetic awareness.

A NASA study showed that gymnasts have highly developed "vestibular mechanisms" which increase general learning, (academic as well as physical). 10 Reasons to Get in the Gym 1) Develop coordination 2) Develop flexibility 3) Develop strength and power 4) Learn to listen and follow directions 5) Gain self-esteem and confidence 6) Social interaction with peers 7) Learn to set goals 8) Learn fundamentals of movement 9) Develop skills to enhance other sports 10) It's FUN!!