Visit website 711 W 23rd Street, Suite #6, Lawrence, KS 66046 Opens Monday at 9 a.m.
Products / LDCP Virtual Student Guidelines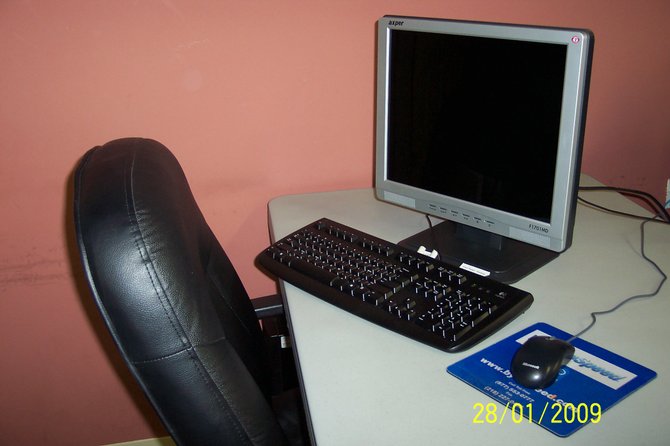 Lawrence Diploma Completion Program Virtual Program Guidelines & Requirements
The following requirements and guidelines are set in place to ensure that the program is properly administered and that students understand the guidelines for participation in the virtual student program.
Enrollment, Attendance and Documentation
Virtual Students need to:
• Complete Enrollment Forms • Communicate with your instructor regularly • Show regular progress online to remain in good standing.
Courses A course requirement sheet will be provided for each course in which you are enrolled. The course requirement sheet outlines all assignments required to earn credit for the class. Staff Staff will be available at the LDCP to provide instruction, assistance, support and feedback regarding your progress. You can contact the Lawrence Diploma Completion Program via telephone, email or in person. Requirements of Students 1. Inform the center of any e-mail, address, or phone number changes. 2. Reply to any e-mail or phone inquiries made by any staff.
Technical Requirements for Virtual Students 1. A high-speed Internet connection is required. 2. Adobe Acrobat will be required. This is a free plug-in software available at http://www.adobe.com/products/acrobat/readstep2.html 3. Internet Explorer 6.0 or higher and/or Netscape 7.1 or higher (Open your Internet browser and choose Help at the top of the screen  About Internet Explorer or Netscape. This will give the version of the Internet browser.)
Note: All Internet accounts will be deactivated on July 31, 2009. To reactive your account you will have to re-enroll at the LDCP.
Lawrence Diploma Completion Program Virtual Program Guidelines & Requirements
I have read and understand the above guidelines and technical requirements of the virtual online program. If I fail to comply with the above guidelines, my virtual access will be deactivated. I will be required to set up an appointment with my LDCP instructor to discuss my future participation in the virtual program.
---
Student Signature
---
Parent Signature (if student is under 18)