Products / Our History & Organization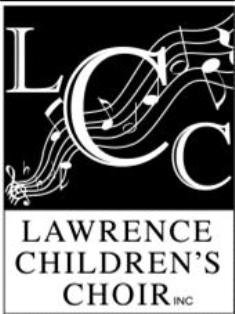 The Lawrence Children's Choir was founded in the fall of 1991 by Janeal Crabb Krehbiel and her sister Marilyn Crabb Epp. The original choir consisted of 40 singers from 4th – 8th grade and was supported by the Lawrence Arts Center for the first two years. In September of 1993 the choir incorporated as a not-for-profit organization. Since then, LCC has further refined its repertoire and attracted national attention.
The Lawrence Children's Choir includes the Touring Choir (5th through 9th grade), membership held by audition each spring. Choristers (3rd through 6th grade) welcomes all young singers who have the ability to match pitch. Cadenza (1st through 3rd grade) is a choir open to all children who enjoy singing.
LCC presently serves more than 150 children in grades 1-9.
The Lawrence Children's Choir, Inc. offers programs to young singers regardless of race or color, national origin, ethnicity, gender, disability or religious beliefs.
Please click on the link below for a list of our:
Board of Directors Lawrence Children's Choir Parent Officers Executive Director