Visit website 4730 Brandon Wood Terrace, Lawrence, KS 66047 Opens Tuesday at 6:30 a.m.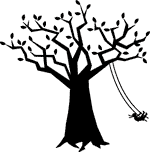 Here is the list of items we need to fill this paint can for Camp Quality.
Kids Band Aids (printed and funny) Tattoos (removable) Crayons Coloring Books Hair Paint Kleenex Packets Hand Sanitizer Pencil or Pen Small Notebook Colored Pencils Flashlights with Batteries (plus extra batteries) Small Alarm Clocks Fishing Equipment Craft Items (ceramics and paint)
LBOC's No Child Left Inside (NCLI) champions would like to collect as much as we can regardless of whether or not it is small enough to fit in the can so please bring what you can to our weekly meetings.