Visit website 2632 Knollbrook Ct, Lawrence, KS 66046 Open by appointment
What We Do / Prairie Passage NWS Storm Tracking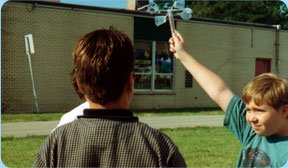 Computers in the nation's Storm Prediction Center showed no signs of severe weather.
The EarthStorm National Weather Center opened in 2006 on a 22-acre site on the south campus of the University of Oklahoma in Norman, Okla.
NWS staff track severe weather in the region and issued 900 storm watch alerts in 2008. Still, the center operated as it would on the other 364 days of the year. There were four meteorologists monitoring the atmosphere and predicting what weather the nation would face in the next eight days.
Problem is, Mother Nature can be hard to predict.