Visit website 2632 Knollbrook Ct, Lawrence, KS 66046 Open by appointment
What We Do / Business Ethics Leadership NetImpact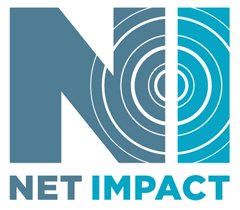 Net Impact is a student organization that brings business students and professionals together to network, learn and take action on socially-responsible business issues. A primary goal of the organization is to inspire members to use their business skills for positive social impact. In order to do this, our chapter is seeking to learn from local professionals working in the field of ethics and/or corporate social responsibility. The KU chapter is one of over 120 Net Impact chapters that operate at universities worldwide.
Faculty Advisor: Dee Steinle, (785) 864-7596
Background: A group of MBA students established a Net Impact student chapter at the KU School of Business.
Net Impact is a global organization devoted to making positive impacts on society, the economy, and the environment ...