Visit website 1025 North 3rd Street, Suite 120, Lawrence, KS 66044 Opens Sunday at 12:45 p.m.
Photos / Filling out a card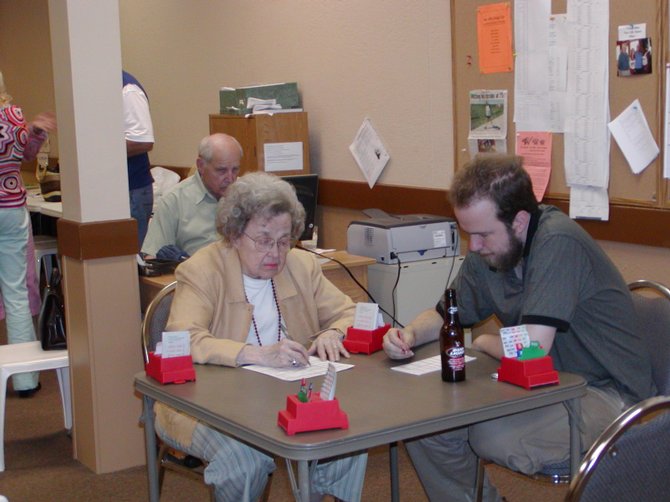 Virginia Seaver and Grant Sutton fill out a convention card before the game. Virginia has been playing cards since she was 3 years old. At 30ish, Grant is one of our youngest players. Grant, tell me that's not a beer on the table. Eldon Herd is in the background setting up the game on the computer.