Visit website 1025 North 3rd Street, Suite 120, Lawrence, KS 66044 Open today until 5 p.m.
Products / Trick or Treat Sectional Tournament $10.00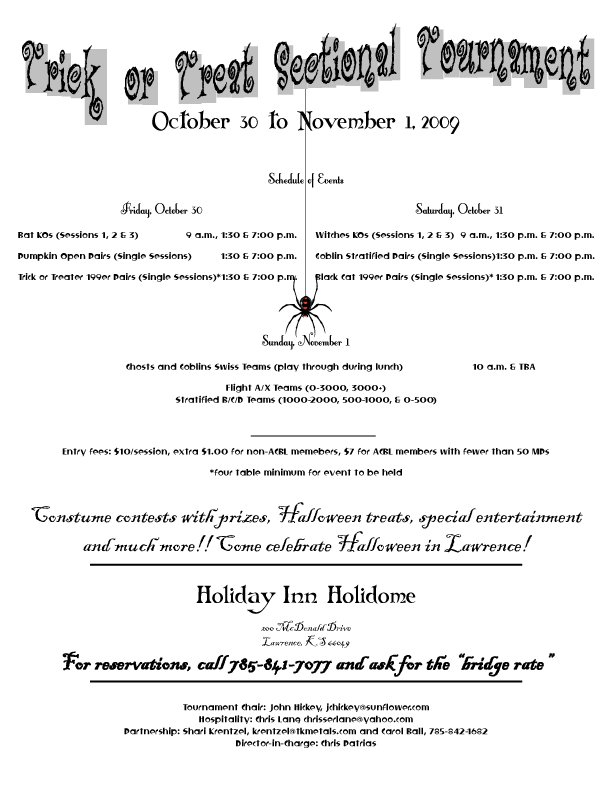 Three days of outstanding bridge fun! Team games, pair games, and a special game for newcomers! Friday, October 30 - Sunday, November 1st at the Lawrence Holidome. Hospitality with free food and drink after the afternoon and evening sessions! Contact John Hickey jchickey@sunflower.com for more information.