Visit website 2001 Haskell Ave, Lawrence, KS 66046 Opens Tuesday at 8:30 a.m.
Services / Deinstitutionalization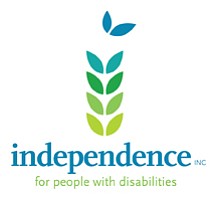 Independence, Inc. assists people with disabilities in successfully transitioning from institutional settings to Independent Living. We coordinate with the state's Money Follow the Person program which allows people to transfer Medicaid funds from nursing home care to services in the community. This allows individuals to live independently as opposed to living in a nursing home.