Visit website 708 Connecticut, Lawrence, KS 66044 Opens Thursday at 9 a.m.
Products / Donation Information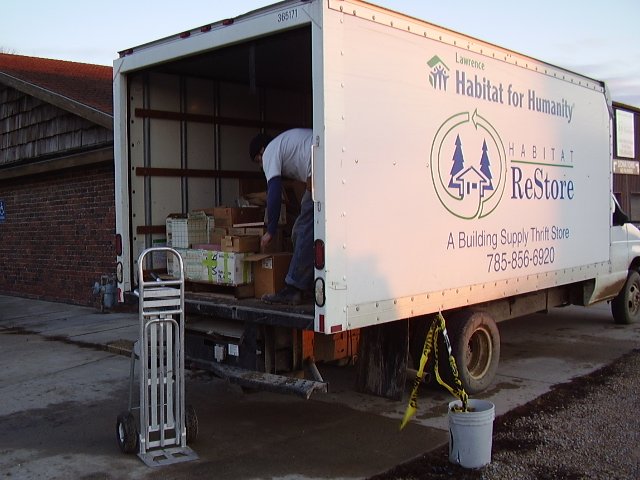 Your unneeded and reusable building materials can go a long way in our community. Habitat ReStore depends on donated materials and funds to deliver the many benefits we provide to Lawrence. Help us continue to benefit our community. By donating to Habitat ReStore, you can...
• Free up needed space and eliminate disposal fees • Provide useful materials to others, so that they may improve their homes • Conserve landfill space, leaving more room for parks, schools, etc. • Contribute to funding for Lawrence Habitat for Humanity ReStore building program • Receive a potential tax deduction. Check out this link to read the IRS guidelines to determining the value of donated items.
Please click on the link below to find information on:
Making a Material Donation Our "Wanted" Items Items We Can NOT Accept Monetary Donations The ReStore Wish List